For tourists who love the world of photography fauna, on Cungur beach tourists can find many interesting fauna for the photo. In here tourists will find many birds - beach birds flying and looking for fish. Not only local birds, at any given time birds from Australia will land on Cungur Beach. there are 39 species of birds that live on this beach.
Cungur Beach is included in Alas Purwo National Park area. This park seems to be a Heaven for living things, because some flora and fauna have habitat there, besides the people around this resort also make a living to meet the needs of his life, as well as tourists who visit to meet their own needs both for recreation, relaxation or meditation from a variety of attractions as beautiful and interesting as the paradise world that has its own charm in Alas Purwo National Park.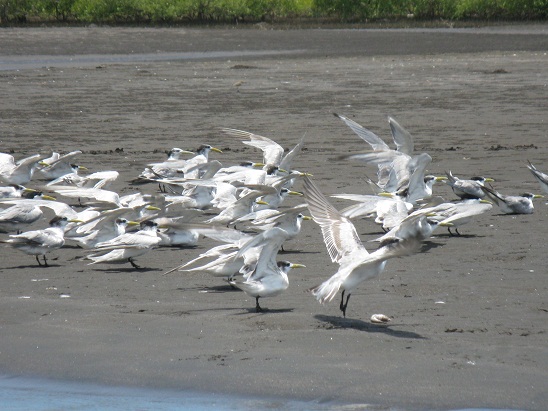 The famous tour in Alas Purwo National Park area is plengkung beach or G-land. Plengkung beach known as G-Land has waves big enough, elongated, high and has a high speed. Besides the plengkung beach waves also rolled up to form a wave tub that is almost perfect, so for surfing lovers, must visit this place.
If you are interested, there is G-Land Bobby's Surf Camp which is the best accommodation choice for you who want to stay in the g-land area. Contact us to make a reservation