Plengkung Beach or G-Land, an increasingly popular beach, especially among surfing lovers, does have a great wave and is favored by local and world surfers alike. Those who have felt the waves on this beach dare even dub this beach as the paradise of the surfers of the world.
What makes them dare to call Plengkung Beach as the heaven of the surfers of the world? This is because the beach has a very strong 3G power so that the nickname of the surfer's paradise is not excessive to be carried Plengkung Beach. The power of 3G here means Great, Green and Grajagan.
Great
This word describes the awesomeness of waves that exist in Plengkung Beach. Located on the southern coastal cluster of Java and facing directly with the Indian Ocean makes this beach has up to 7 rolls of waves with a height of 6 in 5-minute intervals. The large waves are the result of a low pressure system originally from the south (Antarctica).
This big waves also make the beach that has been quite often hosted the international surfing event is dubbed by the world surfers with the nickname The Seven Giant Waves Wonder. With these nicknames and predicates it is no wonder if Plengkung Beach is a favorite location for surf sports hobbyists.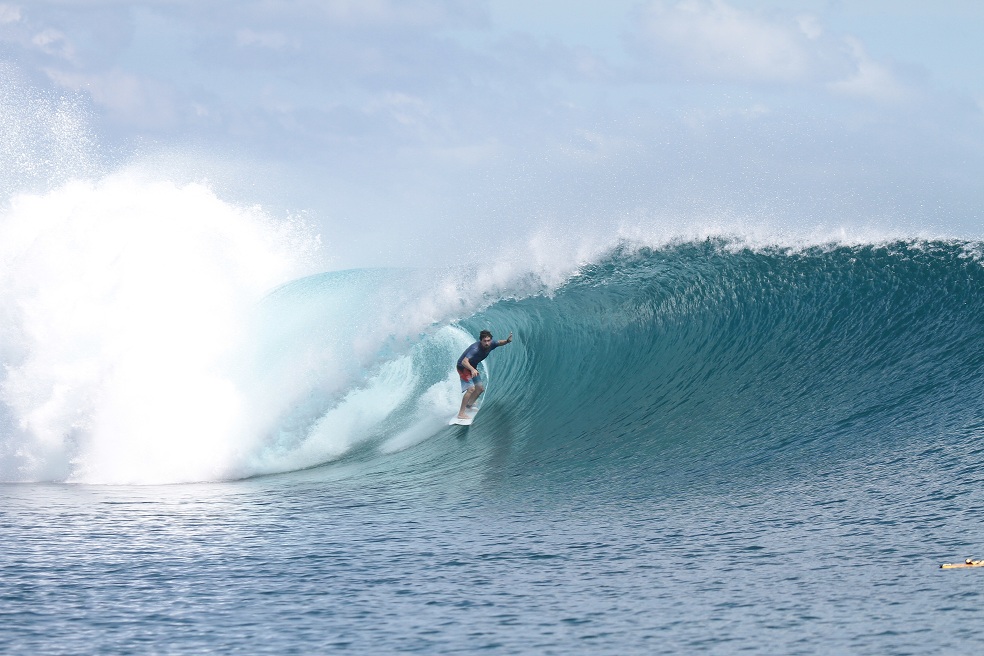 Green
This word describes the location of this beach is still natural and green because it is still located in the area of Alas Purwo National Park. Before enjoying surfing in Plengkung Beach, visitors will be treated to the beauty of natural ecosystems in the national park inhabited by various animals, such as wild monkeys, antelope, deer, peacocks, and many other animals.
Grajagan
This word represents the location of surfing location located in Grajagan Bay with a shape similar to the letter G. Because of its shape is quite similar to the letter G is then the beach Plegkung also known as G-Land.
If you claim to be a true adventurer and love to surf, then Plengkung Beach is the beach you should taste the awesomeness of the waves. With a location that is still on the island of Java is certainly not difficult for you the adventurers who live on the island of Java to visit and adrenaline boost at Plengkung Beach, Banyuwangi.