Plengkung or commonly known by foreign tourists with the name of G-Land is a paradise for professional surfers from within the country and abroad. The G is derived from the word Grajagan, the name of a bay that has a large waves. G-Land is surrounded by unspoiled tropical rainforests. May to October is the best month for surfing. G-Land offers the most popular surf sport by surfers and is recommended only for professional surfers because the waves can reach 5 meters.
Most of the surfers depart from Bali, via Banyuwangi directly to G-Land or to Grajagan, then rent a boat to Plengkung Beach. For overnight stay there are cottages and Jungle camp near the beach for the visitors. To reach Plengkung or G-Land, you can pass Plengkung Beach first, located on the south coast of Banyuwangi, the eastern tip of the Island. Visitors can reach this beach with two lanes, namely land and land route and laut.Untuk Terrain, you can travel from Banyuwangi - Kalipahit (59 Km) using Bus, Kalipahit - Pasaranyar (3 Km) using motorcycle taxi or rent a car, Pasaranyar Trianggulasi - Pancur (15 Km), Pancur - Plengkung (9 Km) using a special car rental service.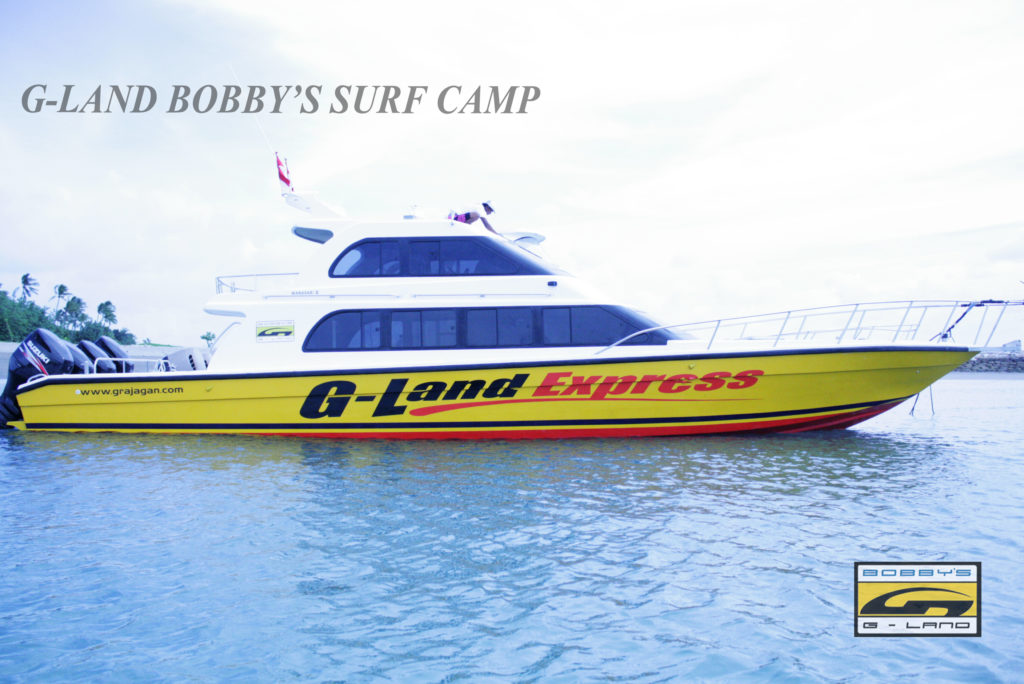 As for the sea route, you can travel from Banyuwangi - Benculuk (35 Km) by Bus or other public transportation, Benculuk - Grajagan (18 Km) and Grajagan - Plengkung using Speet Boat. Both paths to Plengkung are all no problem. If visitors choose via Grajagan inn on Grajagan Beach is available, and visitors can enjoy the beauty of Grajagan beach before leaving for Plengkung Beach (G-Land).
Accommodation facilities in G-Land are generally tangible surf camps. Understandably, most tourists who go there usually is a surfer.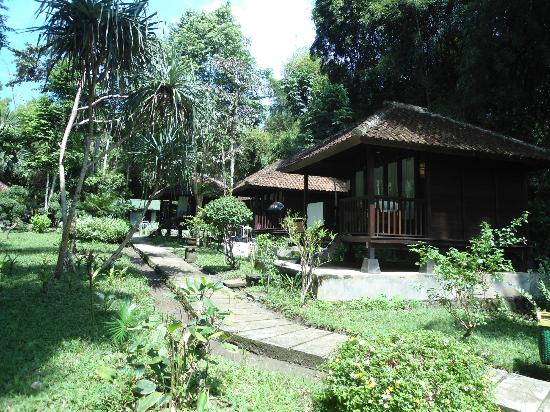 G-Land Bobby's Surf Camp offers simple rooms with an attached bathroom to make you more comfortable during your stay. Each room has a mosquito net. Select rooms are equipped with air conditioning and shower facilities. To go to G-Land Bobby's Surf Camp you can take a 2 hour boat ride from Kuta Reef Harbor. G-Land Bobby's Surf Camp applies room rates per package included with breakfast, lunch, dinner, unlimited drinking water, as well as a shuttle facility from Bali on a speedboat ride. Contact bobby@grajagan.com for more information.