Plengkung Beach or commonly called by G-Land, is one of the beaches in Banyuwangi and has been popularly known as "The Seven Giant Waves Wonder". Which is given by a world surfer upon the roll of the waves.
G-Land is located as part of Alas Purwo National Park and the waves on this beach is one of the best in the world, with 4-6m tall waves along 2Km in a 7-tiered waveformation. For that, it is not wrong that the beach Plengkung is a paradise for professional surfers of the world who want to conquer this G-Land waves rustling.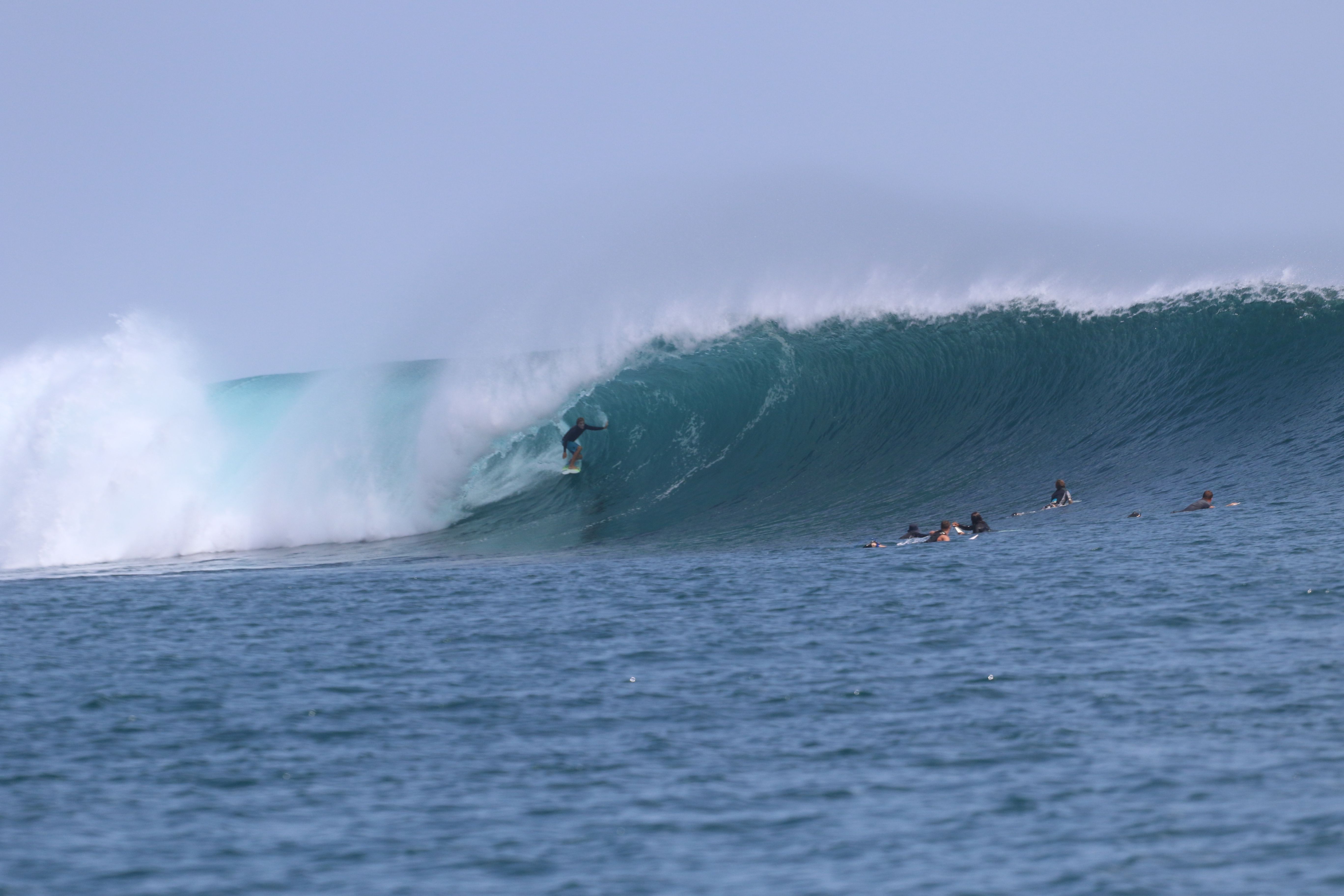 In addition to Plengkung or G-land, only in Hawaii, Australia, and South Africa that has such devastating waves. The waves at Plengkung are number two after Hawaii and which have continuous waves throughout the year. The wave peak at Plengkung only exists in certain months between April and August. It is therefore not surprising that Plengkung has been five times as an international surfing ground.
The name G-Land indicates from the word Grajagan, the name of a bay. G-land or Plengkung Beach is surrounded by an unspoiled and beautiful tropical forest, offering a complete package of travel and sport.