Kyuss King from Byron Bay Australia is the world's 10 best under 18 surfers. Kyuss King with his talents was sponsored by Volcom. He have many national junior event about surfing.
Kyuss King ever visited the g-land and spend the night in Bobby's Surf Camp. He said "G-Land, once you hit this part of the reef your locked in for the ride! Some turn out good, some bad and your on the reef but your always back out there chasing that one!!
Love this place! such an epic trip with all the crew!!"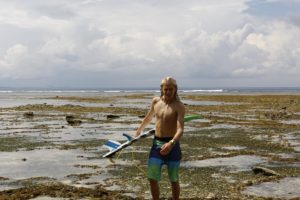 Kyuss King has been travelling the world with his family and his passion are surfing, skating, guitar, music and art.